We are really into autumn now, and I don't know about you, but the  knitting mojo returns for me after fading a little in the summer months!  You saw my new beanie design in my last post - the .  I'm happy to say it has since been released - with such helpful input  from my test knitters. They really are such a valuable part of the  knitting design process, and I have been blessed with the different  people who have volunteered their time over the years.  
You might see some similarities to my  in this design, but this one has another twist in each cable, and quite  different crown shaping. It's knit in the round using Aran weight yarn -  but the orange sample here was actually knit using two strands of  fingering weight yarn (which results in Aran weight yarn). The hat is a  one-skein knit using Aran or worsted weight yarn, knit in the round on  two sizes of circular needle (4.5mm and 5mm, or US 7 & 8).  
I also added some more knits from my mother to my ,  including a lovely purple heathery cardigan (XL size), a sweater in the  same heathery purple yarn, and a jumper in a great grey/green shade of  wool. Each one is a true one-of-a-kind!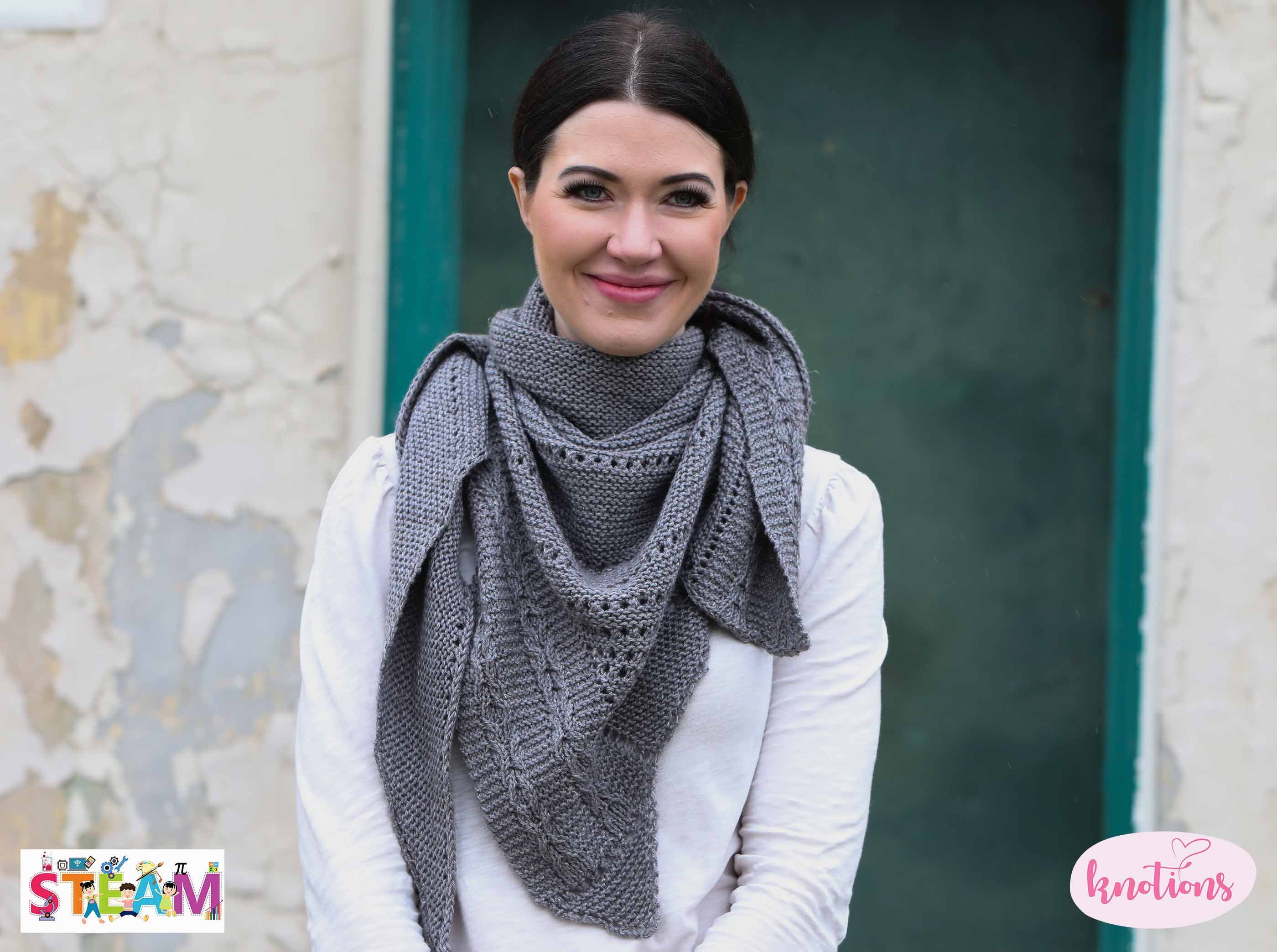 I also added my  pattern to my shop. It was published in Knotions magazine back in April  - the rights have returned to me, so it is now available for purchase  as a single pattern from my shop. The theme of that particular issue was  STEAM (Science Technology Engineering Art Maths) and I combined a  Fibonacci seqence with an Aran cable pattern - Aran + Fibonacci =  Aranacci! I'm delighted to have also received the knitted sample back,  as I think I will get plenty of wear out of this cosy and soft shawl. I  am so tempted to knit another, but I also have plenty of new designs I  want to release!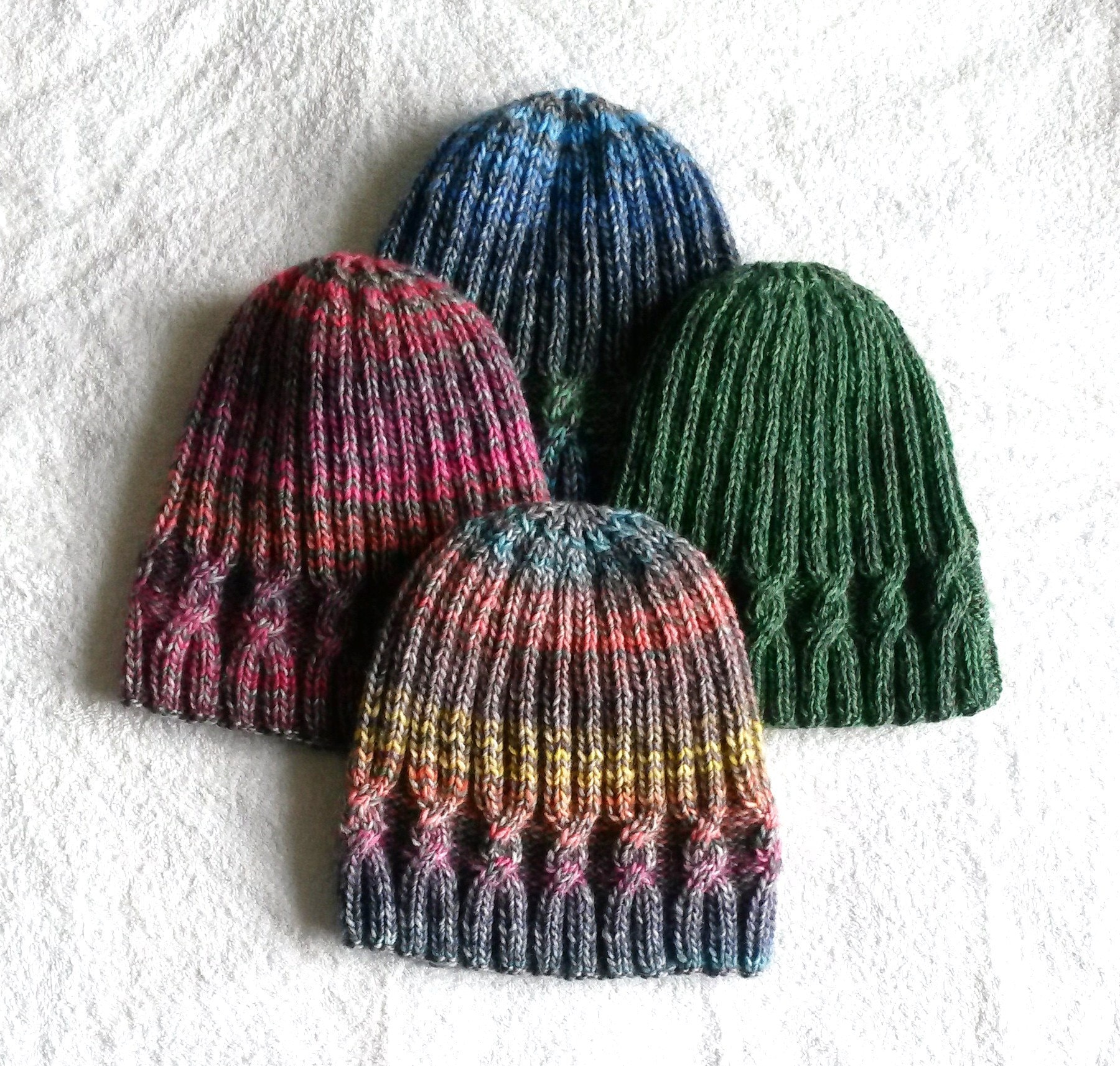 The main priority at the moment is to bring out mittens to match one of my most popular patterns - the .  I received the yarn for these on Wednesday and cast on the same day for  the Simple Cable Mittens. The design is actually flying along at the  moment (and I really hope I haven't jinxed it by saying that!) I should  be looking for testers in 1 or 2 weeks : ) 
Don't forget that you can sign up for my monthly newsletter near the bottom of the page - I appreciate every one of you : )