I hope you've had a lovely summer, and are ready for one of the best things about autumn - the knitting! I've been working on a new beanie design - the Ballybrit Beanie. It has some similarities to my Salthill Beanie, but has another twist in each cable, and quite different crown shaping. It's knit in the round using Aran weight yarn - but the orange sample here was actually knit using two strands of fingering weight yarn (which results in Aran weight yarn). I used some of my favourite yarns in these samples - two yarns by Donegal Yarns (Soft Donegal & Donegal Wool Spinning Co.), Quince & Co. Lark, and Brooklyn Tweed Shelter. I will be issuing a test call very soon on my Instagram and Facebook pages, so please keep an eye out if you're interested in being a tester : ) The hat will be a one-skein knit using Aran or worsted weight yarn, knit in the round on two sizes of circular needle (4.5mm and 5mm, or US 7 & 8).
I also added some more knits from my mother to my shop, including a lovely purple heathery cardigan (XL size) and a jumper in a great grey/green shade of wool. Each one is a true one-of-a-kind!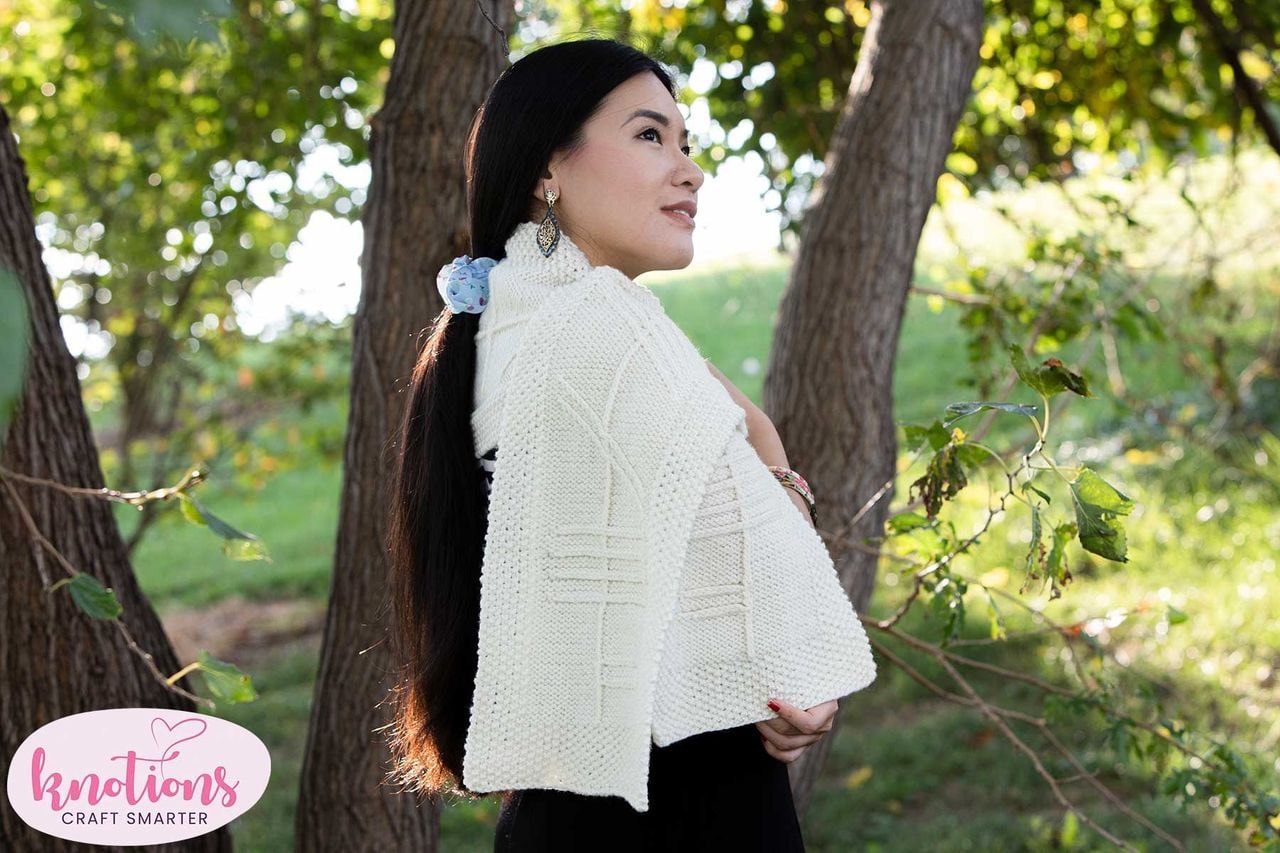 I nearly forgot to tell you about my Ogham Scarf! It was published in Knotions magazine back in February (which really seems so long ago now) - the rights have returned to me, so it is now available for purchase as a single pattern from my shop. I really love this design, and will be creating a matching hat this year. Ogham is an ancient Celtic hieroglyphic language, which was carved on stone pillars and traditionally read from bottom to top. The Ogham Scarf uses this ancient alphabet to spell out the Irish phrase 'Le Grá' (With Love), so makes a wonderful message of love in a subtle way. 
If you would like to keep up-to-date with all the new knitting patterns coming between now and the end of the year, why not subscribe to my monthly newsletter - you'll always be in the know!