The Beirt Beanie design was in my head for quite a while - and one of the things that delayed its arrival was the fact that I found it hard to pick a name for it! 
I'm so happy with the name I chose though - it ties in well with the stitch pattern, and the meaning associated with it in Aran knitting. The zig-zag stitch pattern often symbolises two people travelling life's pathways together - through ups and downs. 'Beirt' is the Irish word for two people. The Irish seanfhocal (or proverb) 'Giorraíonn beirt bóthar' was also influential here: the proverb means 'Two shorten the road'. A perfect representation of two people travelling together and making the journey easier for each other!
The knitting pattern has instructions for the hat and cowl, and notes on working a matching coffee cup holder. Both written and charted instructions are included; and three sizes are also given.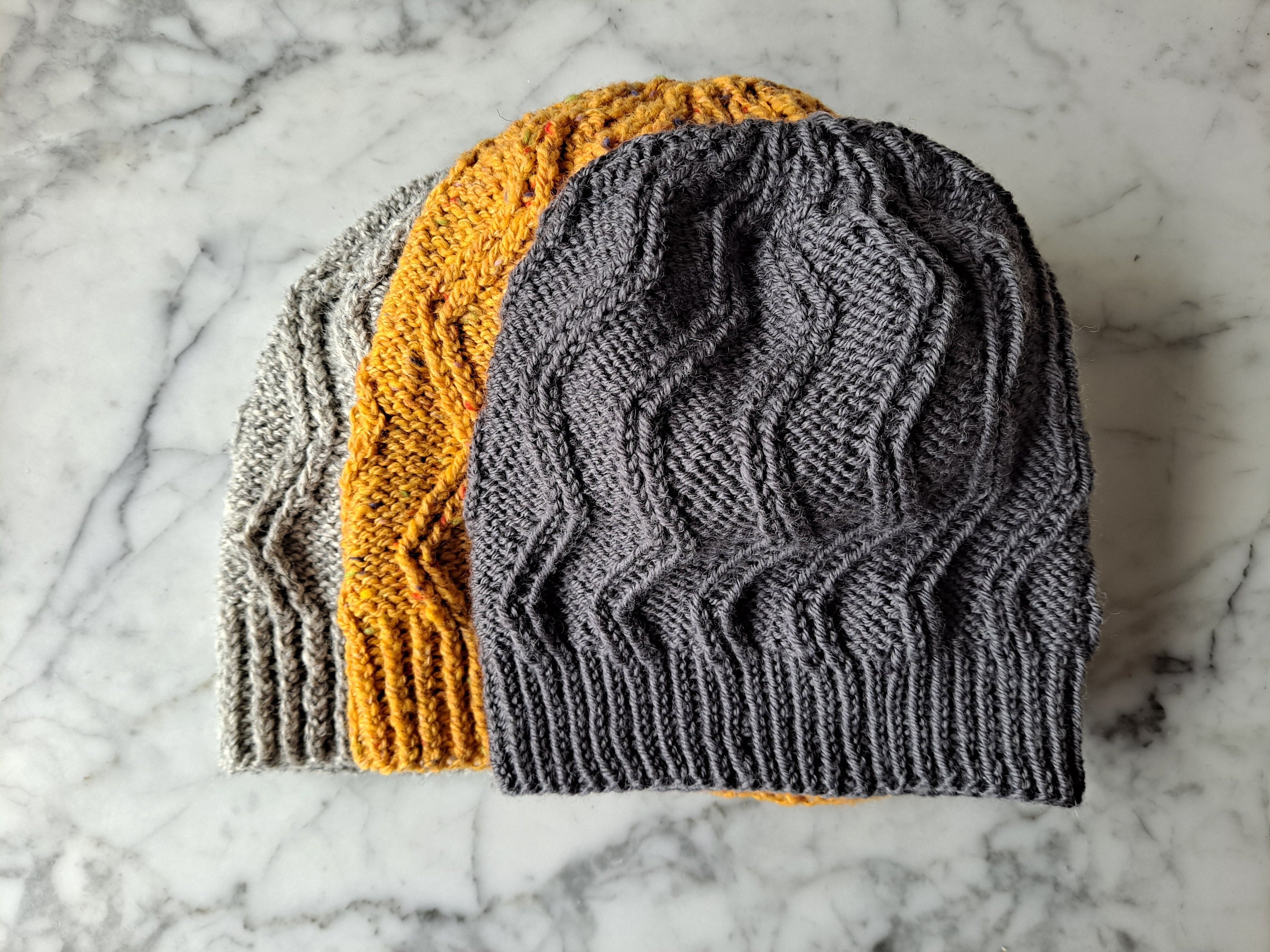 I've seen some beautiful test knits which show the design works well with solid or semi-solid colours, tweed yarns (as in the yellow hat here), and speckled or variegated yarn. Light worsted or double-knitting yarn is best suited for this design.
I can't wait to see some more versions, so please feel free to tag me using #beirtbeanie or #aranaccessories so I can see your creation!