I always underestimate how long it is between blog posts - and the same thing just happened again now! I was intending to do a little update about a new pattern I released last week, and then realised I had never mentioned several OTHER new patterns I have released since my last post.
I recently had a lovely collaboration with Sophie from Sionnach Yarns; she contacted me about working up a hat in her Aran wool, and I actually had two designs in mind, so created two new knitting patterns. 
The first is the Moher Beanie, pictured in white at the top of this post, and the second is the Burren Beanie a lovely hat with an easy to remember 8 stitch and 8 row repeat. Both hats are great to gift, with the designs being suitable for any gender. The designs are actually what I think of as sister designs, in that both feature a similar cable. The Burren Beanie has a slim 1 stitch cable, while the Moher Beanie has the same cable worked over 2 stitches and a wider area! It's amazing how different they look considering how related they are!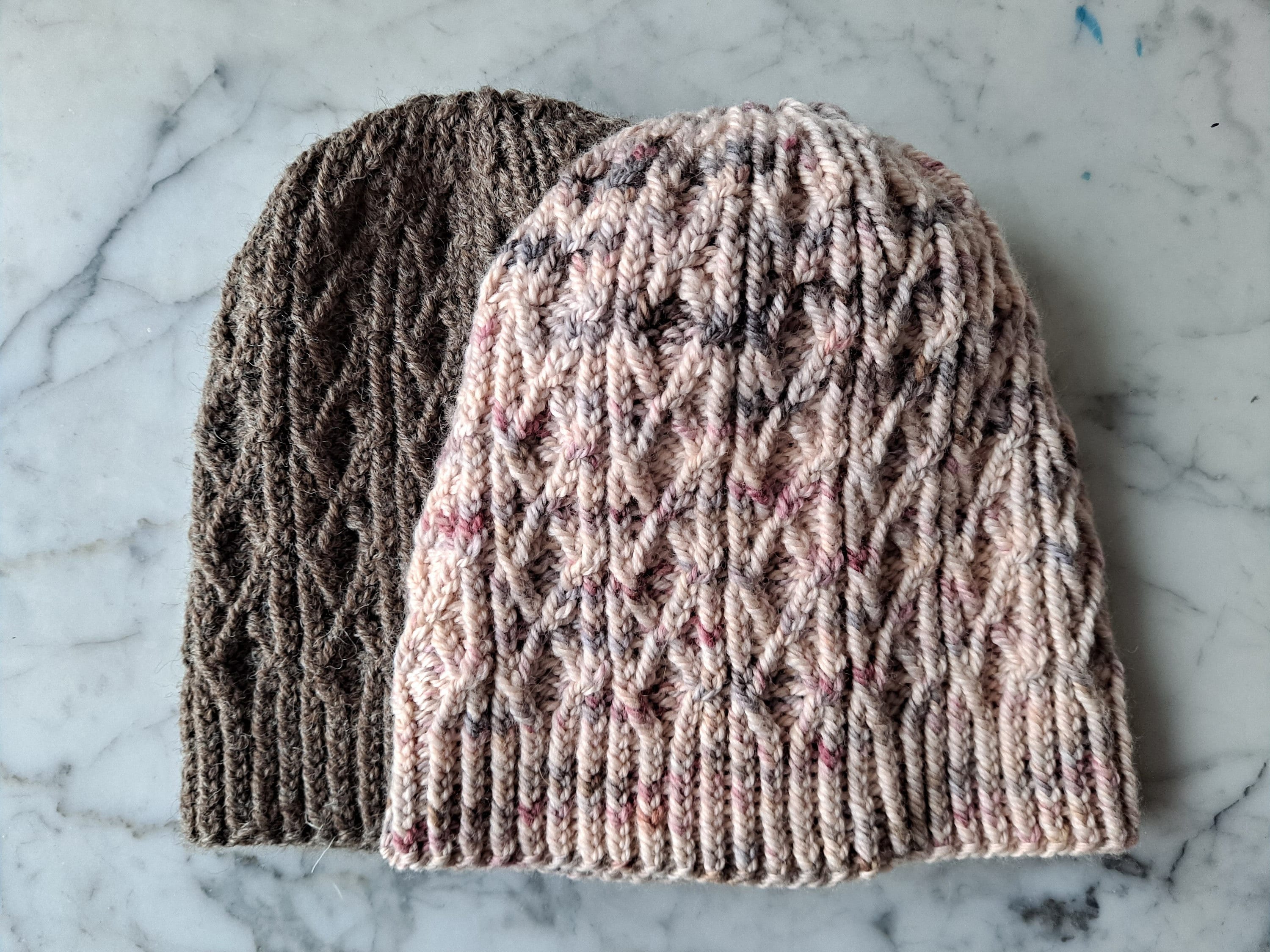 And now to return to the original prompt for this post - the latest of my designs! I decided to combine elements of two of my most popular patterns to create an easy to knit ponytail hat - the Simple Cable Messy Bun Hat. This is such a quick knit; in most cases only 1 skein of wool is required, and also only 1 size of circular needle. Perfect for a quick gift-knitting project!