I've always been interested in Ogham writing - did you know it's one of the oldest hieroglyphic languages in the world? The Ogham scarf takes inspiration from this Celtic hieroglyphic language (which is pronounced Oam or Ome) - the earliest known form of written language in Ireland. 
It was originally carved onto the corners of standing stone pillars, many of which can still be seen today in Ireland, Scotland and Wales. The carved letters are read from bottom to top. It is a part of Irish heritage that I have always been drawn to (probably partly due to winning a pendant with my name on it in Ogham as a child!)    
The Ogham Scarf features the Irish words 'Le grá'/With love, which repeat three times in total. 
I had actually worked this design when I saw in the Aran landscape this limestone formation which must have had a subliminal influence on my design!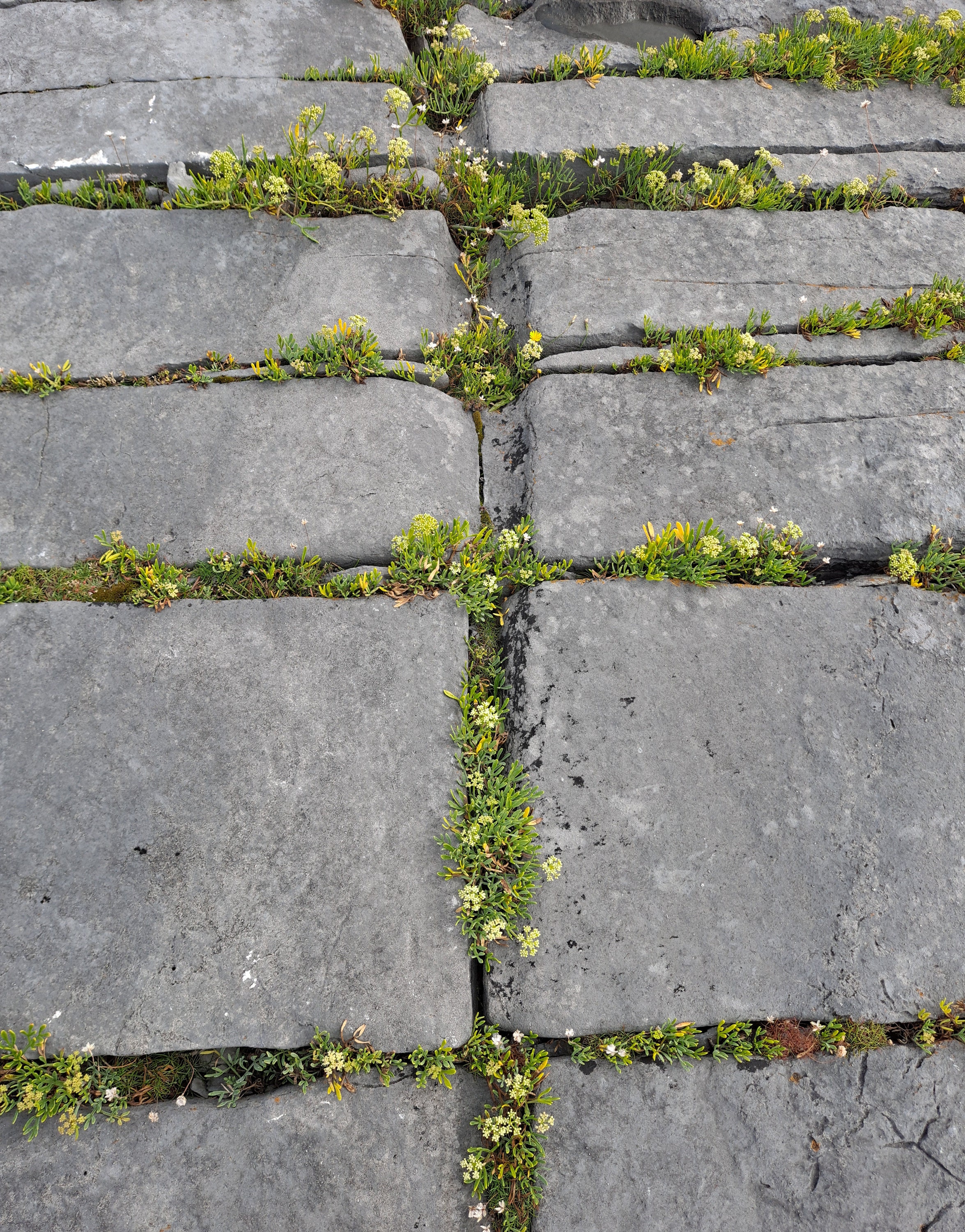 When I saw that Knotions were calling for design submissions which combined scarves with angles, I knew it would be a great home for this design! I loved creating the horizontal and vertical lines, using a combination of Vikkel braids and cable knitting. Here's a look at a little close-up: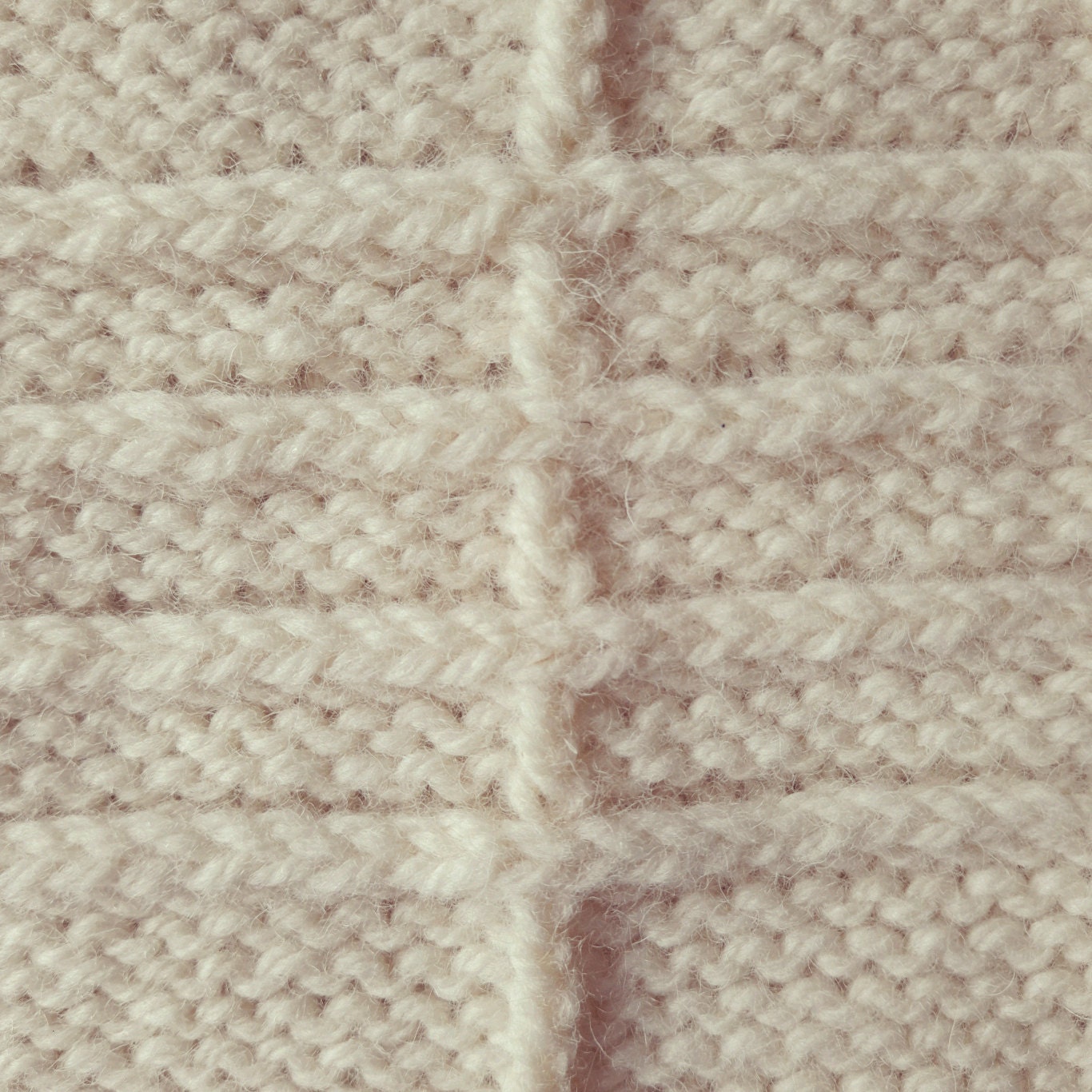 The design is published in the current issue of Knotions magazine, and will be available from right here in a few months time : ) 
I'll write a little update then to let you know it's out, and to explain a little more about the pattern (what techniques are used, which needles and yarn I used, etc.) In the meantime, thank you for reading, and thank you for all your support!