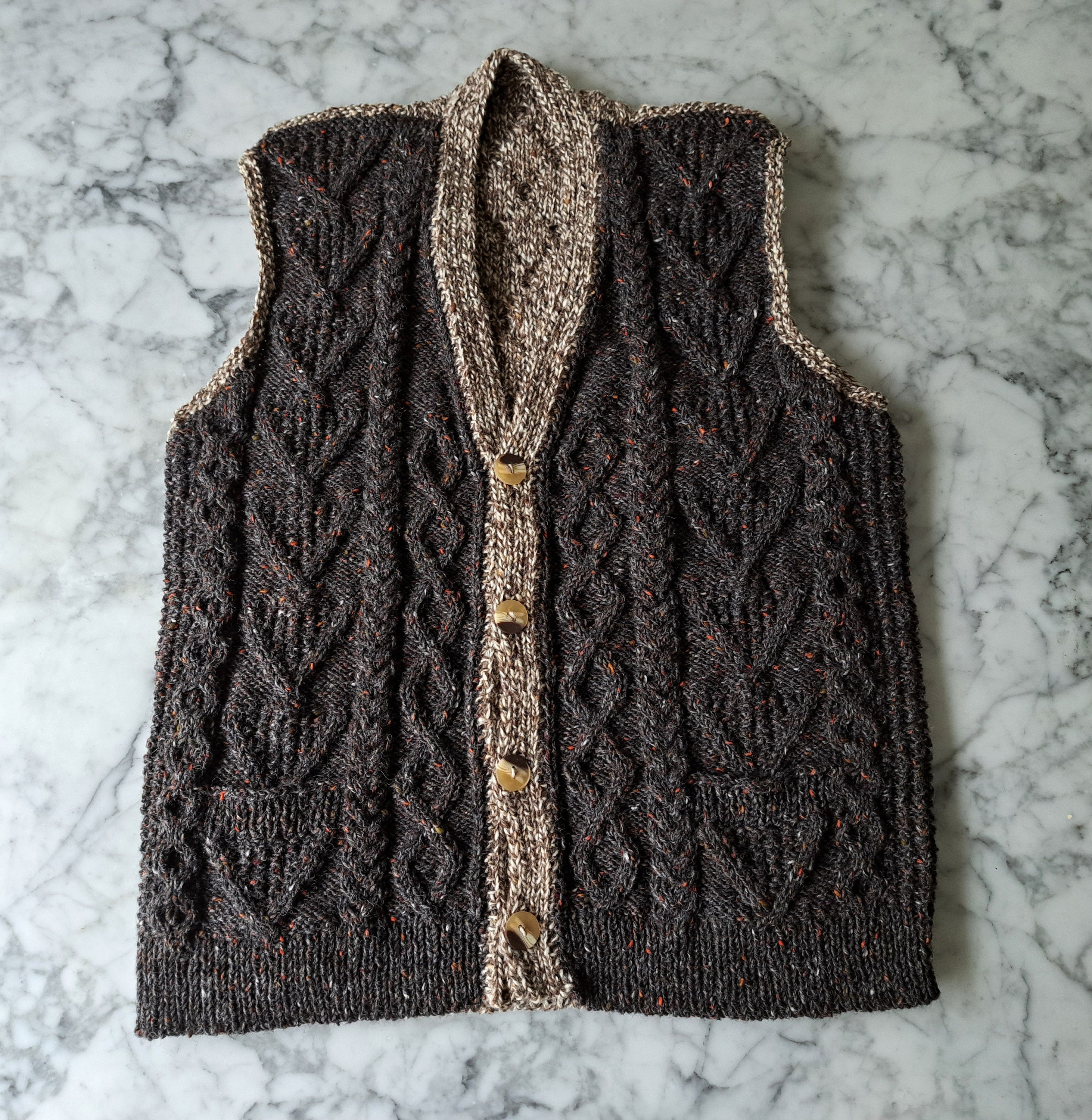 September's always a great time to get back into knitting with that feeling of the seasons changing. And a great time for light knit layers!
I can't take much credit for the knitted waiscoat (vest? sweater vest?) pictured here - it is my mother's knitting. Each knit of hers is unique; she has a sort of template stored in her mind, and then adds Aran cabling as she chooses. This particular waistcoast is two-tone (the back is the same colour as the button band on the front) because she wanted to make the most of smaller amounts of wool she had in stock. Having mentioned the back, I might as well show you!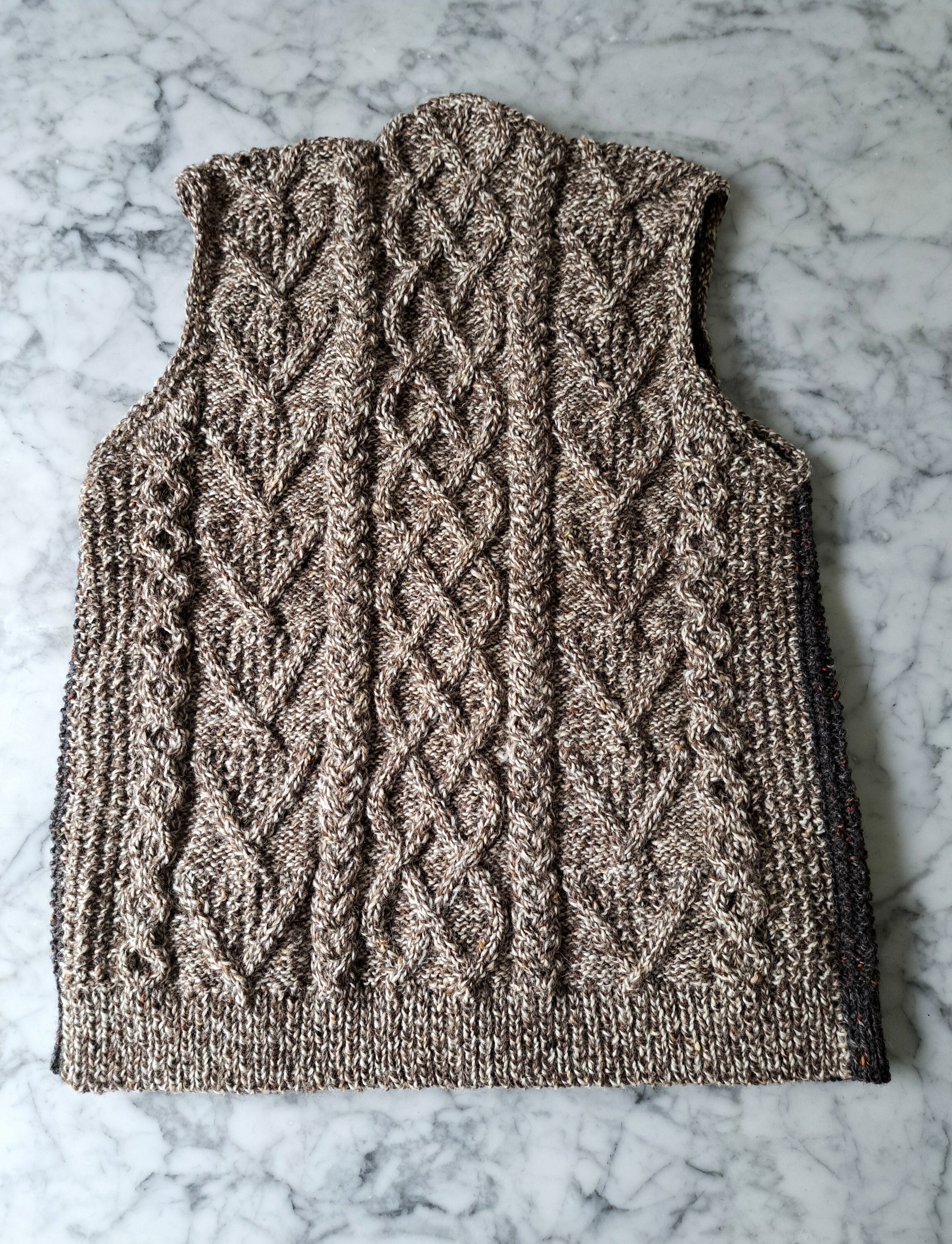 As for me, I have been working away behind the scenes on various knitting patterns. I will have a new design in the 10th anniversary issue of Knotions online magazine, which will be out in December. There will also be a podcast with interviews with all the designers, including yours truly. I'll post a link to it once the issue is ready to go live.
I have also been knitting more samples for Yarn Vibes, an Irish yarn business based in Cork, who have been very supportive of me as a designer. Woman's Way (an Irish women's magazine) is publishing a lot of their patterns, and I have been knitting new samples in their latest yarn.
I will also be back at the Local Craft & Food Fair in the Black Box, Galway, on the first weekend of December. Last year was my first one, so I hope I learned some things which will make my stand even nicer for this year! Stop by and say hello if you are attending!  
And don't forget you can subscribe to my monthly newsletter at the bottom of this page - I promise I keep it short ; )