In this past month, I finally reworked some previously published patterns  of mine to make them available for digital download for the first time.  They were both originally published in 'Your Crochet & Knitting'  magazine, and were designed to work with yarn kits and knitting needles  which came with the magazine. Both designs are worked flat, using  fingering or 4-ply weight yarn, and are perfect for using up smaller  amounts of those yarns.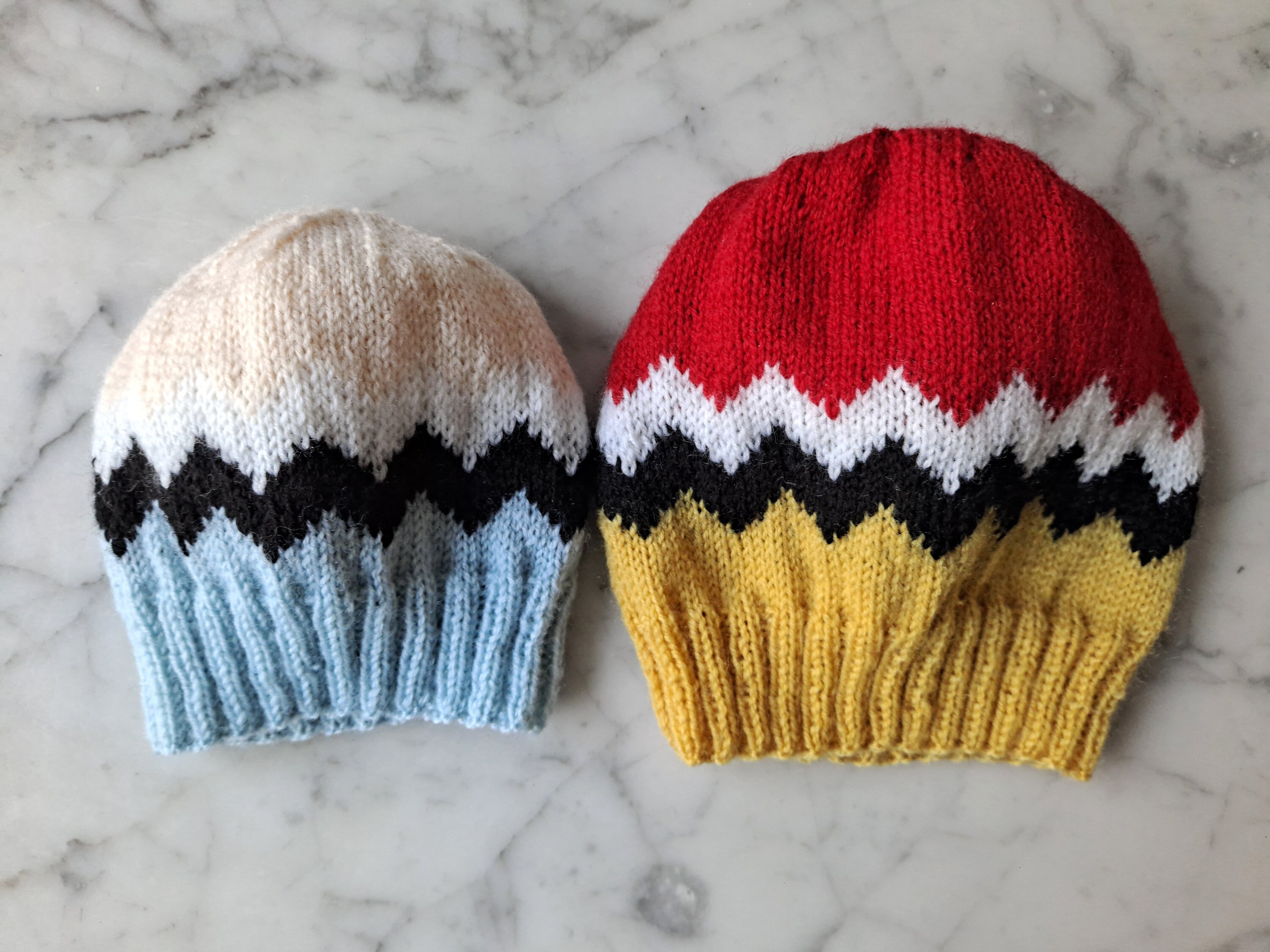 First up is a ,  which comes in 2 sizes. One of my favourite things about this design is  that the black and white chevron stripes allow any other two colours to  work together above and below them. Having said that, it would be  interesting to see a version where someone used completely different  colours for the stripes too, but so far I haven't seen that! (Don't  forget to tag your finished knits #aranaccessories if you like to share  them on social media).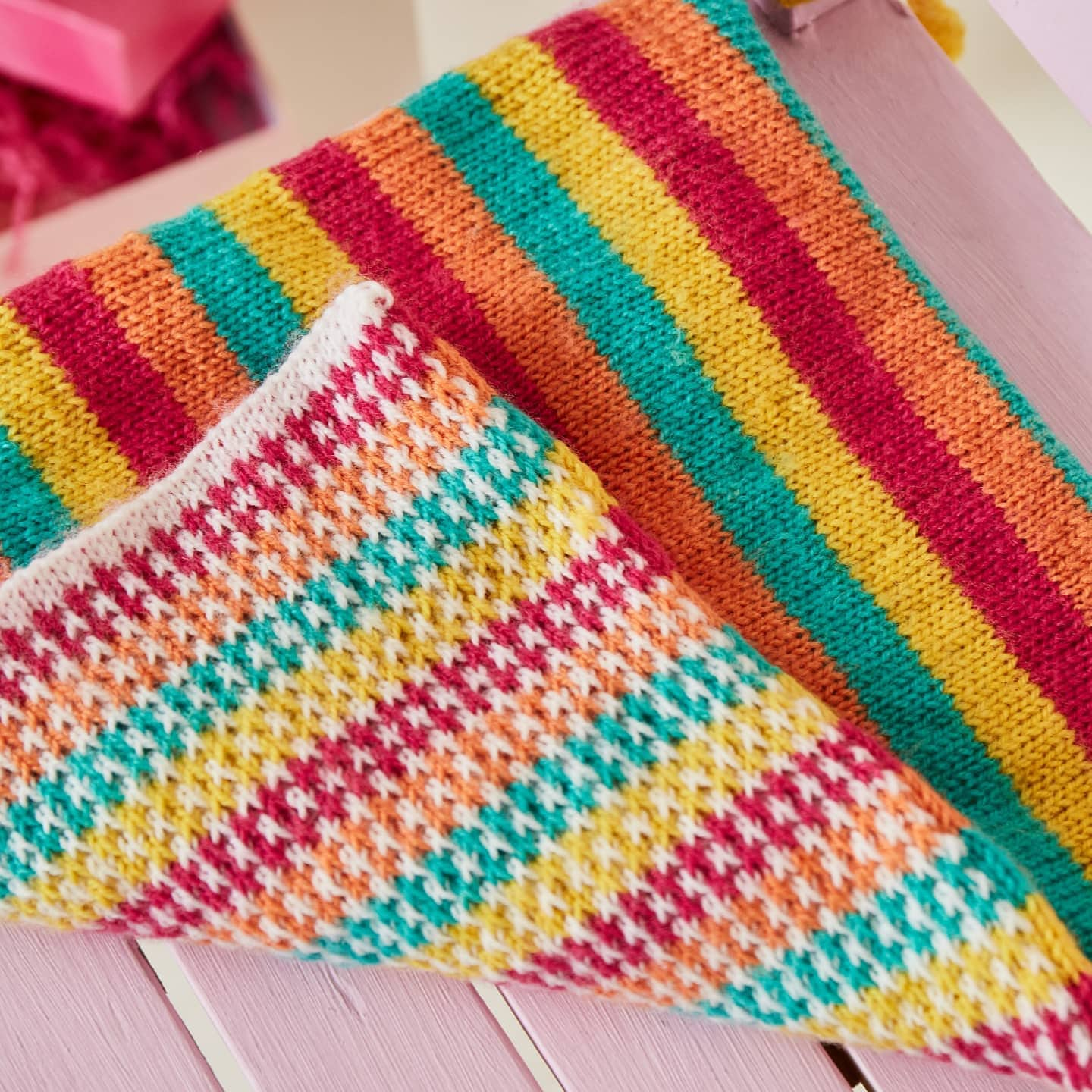 Also newly published online is a sweet little ,  which is a great introduction to colourwork. It uses slip stitches so  that you only ever use one colour at a time, a technique which is also  called mosaic knitting. In fact, I liked this technique so much that I  used it again in the knitting pattern! 
I have also been working on my  hat pattern to make the design suitable for Aran weight yarn (it  currently uses DK or double knitting weight yarn). It is nearly ready  for testing, but I want to make the crown decreases work in a more  pleasing way than they currently do. It's one of those things that will  probably be easier to work out on a hat, than on a knitting software  programme - but I'll have to knit the rest of the hat first to get to  the crown ; ) Hopefully I'll have more news on that front by the next blog post!
Don't forget to sign up for my monthly newsletter if you would like to keep up with AranAccessories news - it always has a few extra things not available in the blog post : )